Style Verdict: Menswear Trousers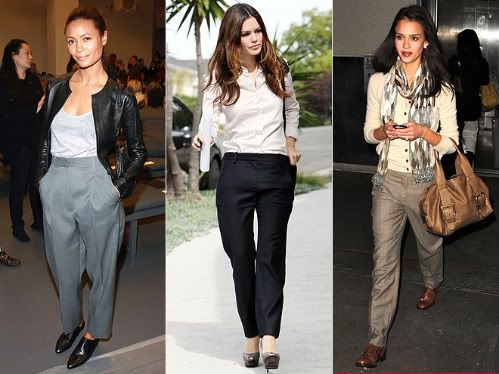 Thandie Newtown, Rachel Bilson and Jessica Alba are all taking their cues from the guys with menswear trousers.

These are not your basic work pants. I've seen them wide-legged, tapered, cropped, pleated, high-waisted, low-waisted and flat front, and I have to say, I'm digging the look. I think I like the ease of the way it looks while still having some polish. And the fact that it's a nice break from being all girly. But I wanna know what you think about menswear trousers. Do you like it? Hate it? Don't care? Would you wear it? I wanna know your

style verdict

.

Source: hipcandy.blogspot.com