Jessica Simpson Dating Billy Corgan
Jessica Simpson is reported to be smitten by Smashing Pumpkins' band member Billy Corgan and the two are practically dating.
Sources tell E! News' Ken Baker that Jessica, 29, is crazy about Corgan, 43, despite their age difference and Jessica's past dating profile. Her past boy friends - Nick Lachey, John Mayer and Tony Romo – were characterized by classical good looks and makeovers. Corgan bucks the trend.
Jessica and Billy first hooked up at a mutual friend's party on November 6.
"She has completely fallen for Billy and his easygoing, smart attitude," a close friend of Jessica told OK! magazine for its last issue. "She says she wants to take things a lot further."
On September 11 Jessica tweeted, "My friend, Billy Corgan, has a pure and enlightening outlook on faith. Go to his new website!"
Those close to Jessica don't know what to make of Jessica's new crushing.
"He's just another in an endless string of Jessica's boyfriends," says the OK! source.
"They think he's too old for her. No one takes any of her boyfriends seriously anymore because she has had so many. They're sick of all of them being 'the one.' "
Jessica Simpson at Mr. Chow in Beverly Hills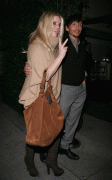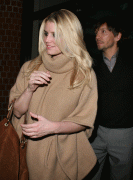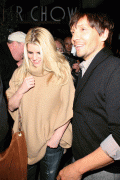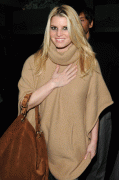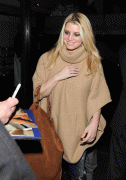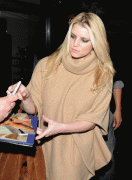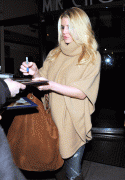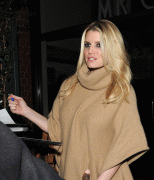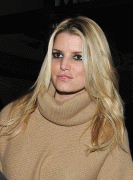 Source
Source: celebpic.blogspot.com